The proliferation of messenger apps has fueled the development of chatbots. With the incredible amount of platforms and tools now available, it is becoming a lot easier to build chatbots. If you'd like to build your own, Marcel Pociot's Botman PHP library makes it faster to create a bot that works across multiple messaging platforms likes Slack, Telegram, Microsoft Bot Framework, Nexmo, HipChat, Facebook Messenger and WeChat.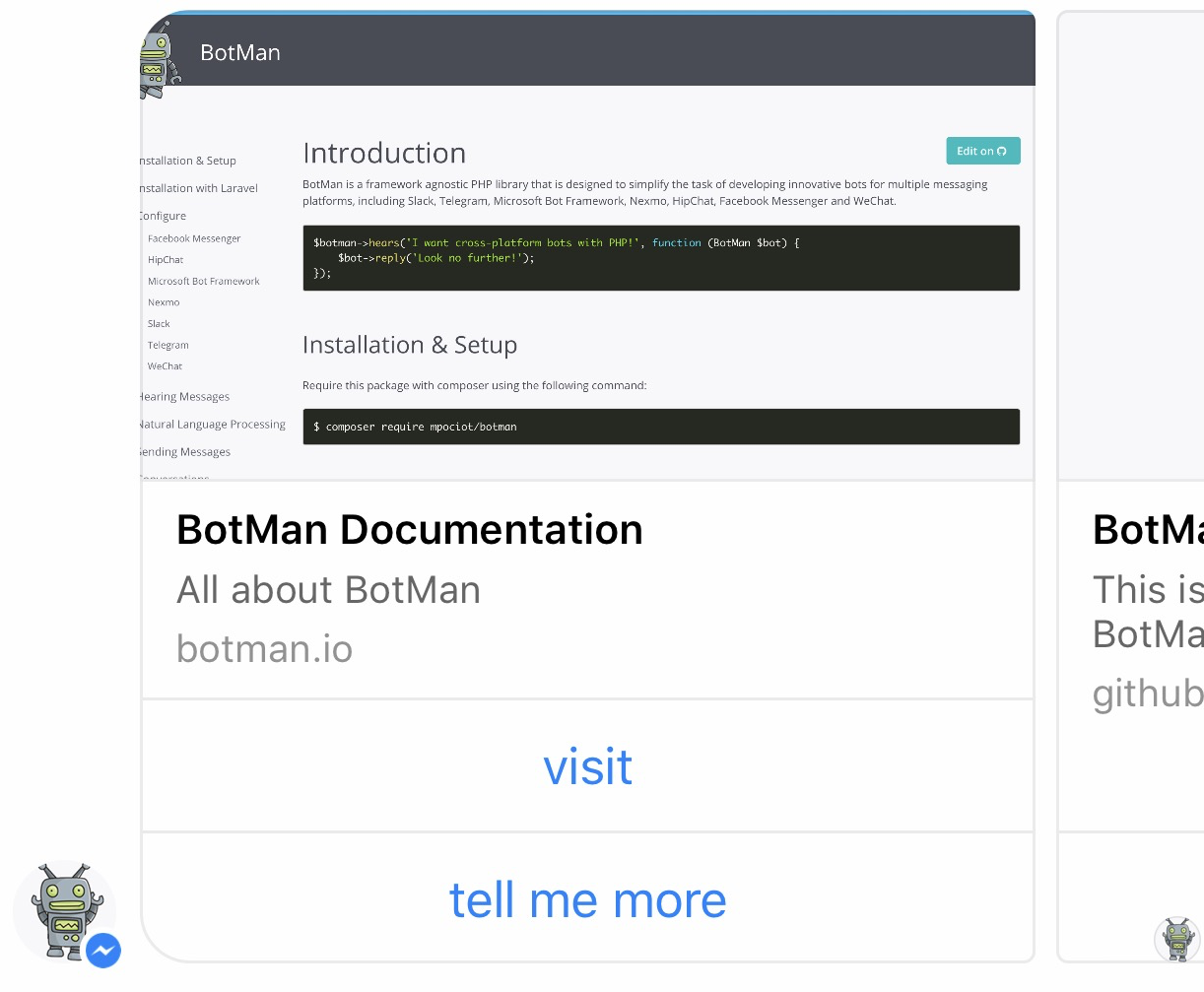 Yes, its that good! It really impressed me and I'll show you why.
First, Botman is Open source – which makes it interesting since there's a great chance of it being improved over time, and it is easy to integrate in either a pure PHP project or in projects based on Code Igniter or Laravel.
Flexibility and control – You can either build your own driver to connect BotMan with other messengers or to use it as an API. You decide which works for you.
Support for NLP – Yes, this is the best part! Botman support the use of NLP platforms like Wit.ai or Api.ai which are available through middlewares. This makes it easier for you to understand the user's message and provide information about their intent. You can of course create your own middleware, isn't it amazing?

Installation
Here is the documentation page to guide you to successfully install and customize Botman to soothe your needs. You can also see the Github repo here.
Conclusion
In conclusion, if you want to quickly get to building your chatbots using PHP, Botsman is the perfect choice to get one up and running.